What is general liability insurance?
Liability Insurance
General liability insurance covers customer injuries, customer property damage, and related lawsuits. It's often required for commercial leases and contracts.
General liability insurance protections
Almost every business needs some form of general liability insurance to protect company assets and sign important contracts. Commercial general liability can help small businesses pay for unexpected lawsuits, sign deals with new clients, rent commercial space, and avoid bankruptcy.
A policy reassures clients that you'll be able to compensate them if you damage their property or injure someone with your work. Most small business owners purchase a policy shortly after starting a business.
Home business
Contractor
Small business
Liability

_

protection
You may need general liability to pay for business-related bodily injury and property damage lawsuits.
A client may ask you to provide a certificate of insurance in case you damage equipment.
You sign a commercial lease and your landlord requires general liability insurance.
Advertising injury protection
You launch a website and want protection for slander, libel, and accidental copyright infringement.
You want protection in case someone involved with a project accuses you of libel or slander.
You launch your first advertising campaign and want protection against advertising injury lawsuits.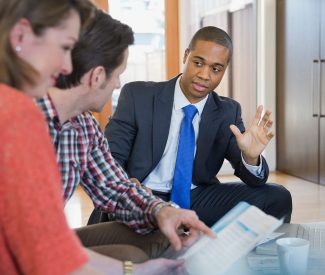 How much is general liability insurance?
Several factors affect general liability insurance costs, including:
How do I get a certificate of general liability insurance?
Some providers take weeks to mail a certificate of insurance. That's a big problem for a contractor who needs immediate proof of insurance. With Beard|Daily, you can often download a certificate on the same day that you apply for business insurance and purchase a policy.
Contact us today for a quote
The right insurance, the right partner, better rates!